Get to Know the Creators of So Many Secrets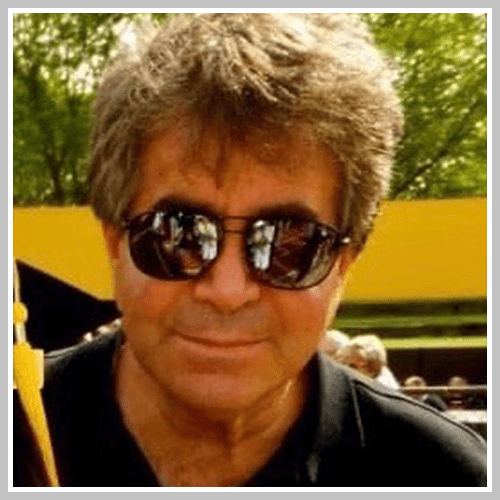 In his youth, C. D. Koehler enjoyed fantasy and science fiction stories, such as the book series titled Tom Corbett, Space Cadet. As a pre-teen, his favorite science fiction adventures included television's Star Trek, One Step Beyond, and The Outer Limits as well as stories by Ray Bradbury and Issac Asimov and novels by Jules Verne and H. G. Wells (particularly The Time Machine and War of the Worlds). When his family moved from New Jersey to Florida, he developed a deeper appreciation for fantasy and adventure fueled by visits to the Gulf Stream reefs, the Bahamas, the Everglades, Walt Disney World, Cape Canaveral, and other locations throughout the Sunshine State.
Through the encouragement of his older daughter, Koehler began writing science fiction stories in 1996 and later authored a fantasy and adventure series for middle school/young adult readers titled So Many Secrets. His first book in the series, The Promise of Zandra, was released in April 2011. Subsequent books include The Jabezzan Box – Book Two (April 2012), The Shadows of Virtulon – Book Three (June 2014), and Braving the Bunyip – Book Four (June 2018). All books are available in paperback, hardcover, and eBook at XulonPress.com, Amazon.com, BarnesandNoble.com, and at numerous sites on the internet. Seven books are planned in the series, with the next installment being Sea without a Shore – Book Five, scheduled for release in 2020.
The author has been a school administrator for most of his professional career and holds a Doctorate of Philosophy Degree in Educational Administration and Leadership from Kent State University as well as three other graduate degrees. In the series, the two main characters, or "Jersey girls" (Nina & Piper), are patterned after his daughters.
"Creating these stories has been such fun- strange adventures that began with just one woven wish…"
In 2010 Koehler teamed up with art educator and illustrator Stacy M. Cislo, who has been the art and concept designer with the book series. Cislo found a love for drawing as soon as she could hold a pencil. Some of her earliest memories are sitting at her grandparents' kitchen table and drawing on the back of old inventory sheets that her grandfather recycled from work. Later, she discovered that he would carefully date each drawing and tuck them into his desk drawer for safekeeping.
Through the encouragement and support of her family, Cislo pursued a Bachelor of Fine Arts Degree from Ohio University and later earned a Master of Education Degree from Ashland University. While at college, she discovered a love for teaching others (especially children) how to imagine, create, and believe in their own artistic abilities.
Cislo is a public school teacher where she practices and demonstrates her love for drawing through illustration. She continues to explore many different ways to create art and self-expression with her students. In reference to this fantasy series, she enjoys the collaboration between artist and author – being able to create images from ideas and attempting new concepts beyond her imagination alone.
"Each story that I help to tell through pictures brings more challenge, adventure, and excitement…."